Mp3MyMp3 Audio Recorder v 4.2
The best free recording software you can get for MS Windows®
Easily record from any source, streaming audio, CD, turntable, cassette, phone or Skype calls, video games, microphone and more. Mp3MyMp3 easily records the sound being processed by your sound card and saves your recording directly to MP3 or WAV format in real time.
If you can hear it, you can record it! This program has an extremely intuitive interface and great features to help get the job done quickly and easily. Additional features include scheduled recording, quick & accurate conversion of CDs, batch file renaming, playlists manager and silence detection for recording vinyl albums or voice recording. Produce files in a wide range of qualities to meet your needs, from cell phone ring tones to high quality 320 KB MP3's to lossless WAV audio files. You can even add your own custom skins as well for the program! More details...
''Was looking for something to record a streamed interview (for personal use) and this worked like a charm. Easy too.''
- Cnet Reviewer
''Records anything coming through the line in, cassettes, vinyl, etc. MP3 bit rate options, up to the highest bit rate.''
- V Zabado
''So easy and simple to use the most diehard PC Dummy like me could figure it out in minutes. Foolproof.''
- Cnet Reviewer
Other free audio products we make include...
Soundscape Generator (Windows)
SG uses collections of sounds that create an ambient scene. Soundscape's can be used for many purposes, including relaxation, meditation, yoga, theatrical performances, museums, events, sound tracks, and commercial spaces. You can adjust all of the settings in real-time to fine tune your creations. Free audio samples for use in your projects are available from many resources online. The magic of this program is that the results are dynamic and with only a little tweaking can provide hours and hours of ever evolving random sound for entertainment, concentration or relaxation. Download Soundscape Generator.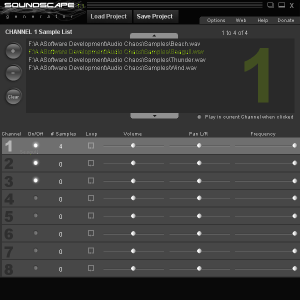 Simple MP3 DJ (Android)
Virtual DJ mixer software with crossfader, position and pitch sliders featuring 2 virtual record players. Load any MP3 from your device and play on either turntable at various speeds forwards or backwards, mix songs, mashup music or use touch control to scratch. Suitable for all your simple DJ needs. Download Simple MP3 DJ.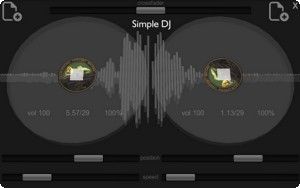 Consider supporting Mp3MyMp3 freeware.
"Freeware can only be developed, hosted and distributed with the support of its users. Consider supporting future development by donating through paypal or cryptocurrency."

BTC: 19AijC7SYoTf45ptnHhjMha9QZWDYsGY5K
ETH: 0x70c8e11c2a6e2a81776D6b044dEA3F2CF9d7eE61
Thank You for your support
For more information on other free tools we create visit www.digitalliquid.com