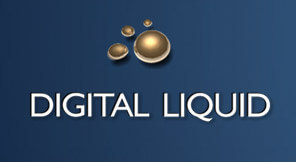 Digital Liquid has been creating freeware since 2004. Mp3MyMp3 recorder was released in 2005 and has gone through many upgraded releases. Our goal is, and always has been to create unique software tools and programs that are solid, useful and easy to use. Our focus is on image, audio based applications. Digital Liquid also professionally produces multimedia projects and many of the software ideas have come from needs and gaps discovered in software utilities while developing those projects. Presently, and moving forward, we will be focused on designing, coding and distributing mobile applications.
Privacy Policy
Your privacy is very important to us. Accordingly, we have developed this Policy in order for you to understand that we do not collect, use, communicate, disclose or make use of any personal information you may provide (i.e. e-mail address). The following outlines our privacy policy. If you send us personal information, we will identify the purposes for which information has been sent and assure you that it will only even be used for that purpose. At present the only possible purposes include resolution of technical issues. We will collect personal information solely with the objective of fulfilling those purposes specified. We will only retain personal information as long as necessary for the fulfillment of those purposes. We will protect personal information by reasonable security safeguards against loss or theft, as well as unauthorized access, disclosure, copying, use or modification. We will make readily available to customers information about our policies and practices relating to the management of any personal information we collect. We will never sell or transfer any personal information you provide to another party for any reason. We are committed to conducting our business in accordance with these principles in order to ensure that the confidentiality of personal information is protected and maintained.
Bundling
To help cover development costs and keep offering this program for free We are currently bundling the program with 3rd party software, installation is FULLY OPTIONAL and offered ONLY during the installation process. Simply click decline if you do not wish to install any 3rd party software.
Currently MP3myMP3 is bundled with:

RK is fully optional , it is not required by our software to run correctly.
RK can be uninstalled independently from our software, using your Control Panel.
RK helps MP3MyMP3 Recorder stay free.
Trees for Knowledge, RK is dedicated to helping the environment. Learn more about RK 's partnership with Trees for the Future.
For more information on this program click here. If you wish to remove any 3rd party software you may have installed by accident simply go to the ADD/REMOVE PROGRAMS section of your control panel where you can perform a full uninstall.
Consider supporting Mp3MyMp3 Audio Recorder freeware.
"Freeware can only be developed, hosted and distributed with the support of its users. Consider supporting future development by donating through paypal or cryptocurrency."

BTC: 19AijC7SYoTf45ptnHhjMha9QZWDYsGY5K
ETH: 0x70c8e11c2a6e2a81776D6b044dEA3F2CF9d7eE61
Thank You for your support
For more information on other free tools we create visit www.digitalliquid.com